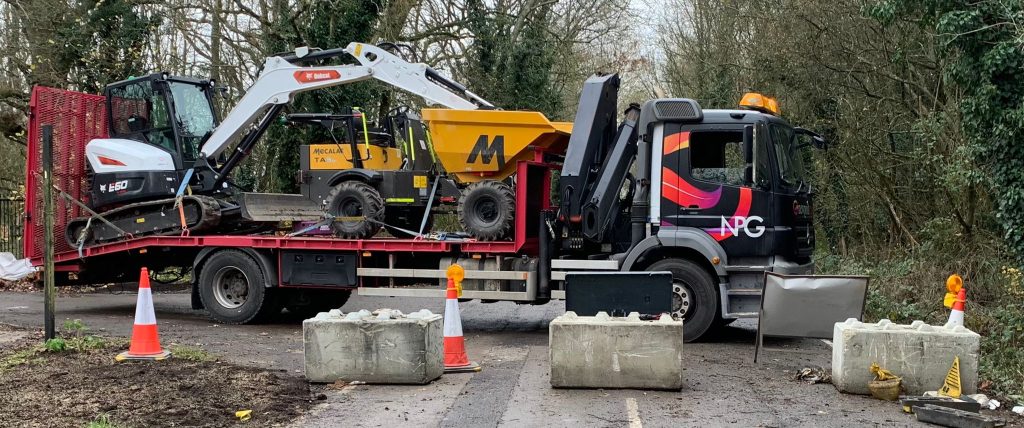 What Do We Offer?

Knowledge
All tradesmen are aware of the importance of using the right tool for the right job. We think that knowledge is the most important tool of all. The foundation of the Newpoint Group's service is a senior management team boasting a comprehensive and specialized expertise and experience gained over many years in the industry, backed up by a commitment to continually keeping abreast of new technologies and practices.An integrated solution: Joined-Up Construction
The Newpoint Group UK Limited is a multi-disciplinary contractor. Over the years we have built on our core specializations, extending the scope of our service so that we can offer a truly integrated solution to construction projects and ongoing support contracts. This broad capability means that managing your projects and workload is a less fragmented and more efficient process. Our Commercial and Domestic divisions mean that this range of service is available to a variety of clients regardless of size or complexity.


Continuity and Commitment
The Newpoint Group UK Limited remains a family owned business. We enjoy a low turnover of staff and benefit from the shared experience and knowledge that our many long standing colleagues bring to the company. The result is that ours is a committed and focused team. This continuity helps us to maintain and develop the sort of relationships essential for projects to be successful.
A proven history of success with large scale and complex projects and with Approved Provider/Partner arrangements.
The Newpoint Group's CV reflects successful contracts with London Underground Ltd, Thames Water, Metronet, MRSSL and Siemens among others. Our work with Local Housing and Health Authorities, including our long standing association with Wandsworth BC as borough wide Communal Plumbing Contractor means that we have attained vital familiarity and compliance with Local Authority systems and protocols.Resources We utilize a directly employed labour force for all fixed contracts and 75% of project works are also carried out by direct labour.Compliance
The Newpoint Group UK Limited is committed to adhering to the highest possible standards in terms of quality of service, professionalism and safety. Please take a moment to review our list of accreditations, qualifications and licencing, all designed to offer you peace of mind when selecting your preferred contractors.